Jane Ransom teaches Self-Intelligence™, empowering clients to better influence themselves & others. As an international speaker and trainer, Jane combines science-based strategies with dynamic exercises to spark positive change. She is a recognized expert on the subconscious mind. Keep an eye out for her upcoming book, Self-Intelligence: A New Model Empowers You To Achieve Real Change Right Now Using Easy Scientific Tools.
Because most success depends on strong relationships, Jane leads clients to energize their personal and professional relationships, as well as to strengthen their self-relationships. Drawing on neuroscience, positive psychology and mind-body research, she helps individuals lead happier lives, & saves companies money by boosting employee engagement.
"You are a dynamic woman who speaks from the heart, experiences and facts. I think you could see the amazing response of the audience....,Just to let you know I am using the three brain-training tools in my life already."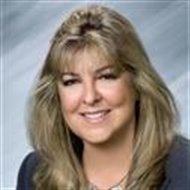 Gabriela Szeneri
Huntington Beach, CA
"I hired Jane Ransom based on her reputation as a speaker. Wow, did she deliver a great motivational keynote!... Every speaker, announcer or officer that spoke subsequently, referred back to Jane's presentation for the rest of the conference, she made an incredible impact on our attendees. Definitely one of our best speakers ever! She brought dynamic energy, authentic inspiration and a warm sense of genuine caring into the room. To top it off, she was nice to work with on a personal level. People who've attended her workshops tell me that those are terrific too. As a speaker and trainer, Jane is 100% recommended!"

Marianne Osberg, REALTOR®
Coldwell Banker
Relationship
Science Nerd
Jane Ransom stays up to date in areas such as neuroscience and psychology in order to help her clients energize their personal and professional relationships. For many clients, this includes building a better self-relationship.
Expert on the Subconscious
A recognized expert on the subconscious mind, Jane understands how our brains work, consciously and subconsciously. Keep an eye out for her upcoming book, Self-Influence: 26 Scientific Ways to Turn Your Life Around.
International
Trainer, Speaker
From Greece to India to cities across the U.S., Jane never just talks "to" an audience. She uses dynamic exercises to create a Wow! experience. Certified to conduct Success Principles training, Jane helps clients achieve measurable results.
Hypnotist,
Success Coach
After years serving as a clinical hypnotist, Jane continues to use hypnosis as one of many tools to help individuals and groups achieve their goals. She's also certified in NLP, EFT & the Success Principles, and an official facilitator of RIM™.
"Jane is genuinely inspiring! I was impressed with how artfully she addresses her participants' self-beliefs, bringing clarity and a personal grounding to each. Jane draws on her impressive knowledge to offer real tools that work to achieve success."

Michael Whatmore
Executive Coach